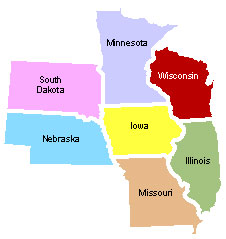 Kyle Durant
Iowa Northland Regional Council of Governments
229 E. Park Ave.
Waterloo, Iowa 50703
(319) 235-0311
kdurant@inrcog.org
Mission Statement:

Provide a consistent comprehensive and standardized framework of best practices and application of travel demand modeling and traffic forecasting tools. The tools will facilitate collaborative use in planning and designing transportation systems and facilities for the State of Iowa, promote sharing, and encourage continuing cooperation and good practice across the state.

Update:

The Iowa Standardized Model Structure Manual and prototype model files have been delivered. The information is in the process of being reviewed and updated, and eventually implemented over the course of the next several years.